Special Screenings
Special Screenings
[10/30 19:15] PARASYTE
[ 寄生獣 ]
Director:Takashi Yamazaki
World Premiere
10/30 19:15-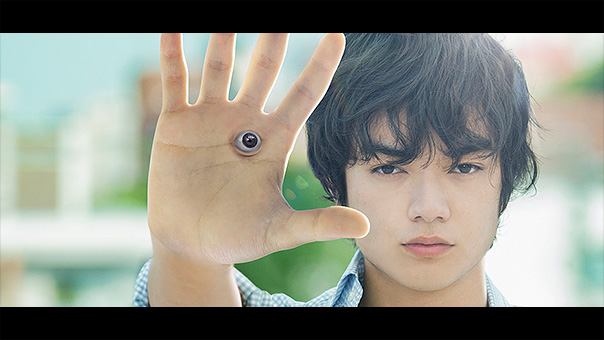 © 2014"Parasyte" Film Partners All Rights Reserved.
Japanese Color | 2014 Japan | Distributor in Japan : Toho Co., Ltd.
Introduction
A world-acclaimed manga in the hands of Japan's best filmmakers... the ingredients for a perfect film adaptation!!!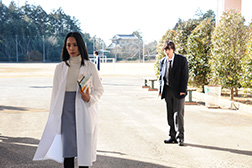 TOHO CINEMAS Roppongi Hills SCREEN6
10/30 19:15 - (- min)
Situation of seats
◎: Still seats available △: Only few seats left ✕: Sold out
* Same-day tickets for fully-booked screenings will not be sold.
How to Buy
Tickets for some screenings/programs may be available even after sold out.
On Sale from 12:00 on Oct.11
- Online Reservation
Get a ticket board membership through your mobile phone, smartphone or PC.
Service Hours: 24 hours a day from 12:00 on Oct. 11 until 20 min. after the last screening on Oct. 31
- Telephone Reservation Oct. 11~Oct. 26
Number: 0570-060-506 (From PHS/IP Phone 0986-30-4037) An operator will assist your purchase.
10:00~20:00 every day except Oct. 11 (12:00~20:00)

On Sale form Oct.23
- TOHO CINEMAS Roppongi Hills: Oct.23 - Oct.31 9:30am
*Tickets for TIFF Nihonbashi venue are also sold here.
- TOHO CINEMAS Nihonbashi: Oct.24 - Oct.31 9:30am
*Tickets for TIFF Roppongi venue are also sold here.
Director

Takashi Yamazaki

orn in 1964, the unique look of his films Juvenile (2000) and Returner (2002) made him a legion of passionate film fans in Japan. In 2005 Always - Sunset on 3rd Street was a smash hit with a domestic box office of $33 million which swept the Japanese Academy Awards. Space Battleship Yamato (2010) then went on to secure his place among the top directing talent in Japan. After directing No.1 box office live action film of 2013, The Eternal Zero ($87 million), which is also the sixth-best grossing Japanese live action film of all time, he is now known as one of Japan's top hit makers.
Staff

Director/Screenplay/VFX : Takashi Yamazaki
Screenplay : Ryota Kosawa
Original Story : Hitoshi Iwaaki
Cast

Shota Sometani
Eri Fukatsu
Sadawo Abe
Ai Hashimoto
Masahiro Higashide
Nao Omori
Kazuki Kitamura
Kimiko Yo
Jun Kunimura
Tadanobu Asano
Related Websites