President of Jury
James Gunn
Film Director
profile
James Gunn has had a strange journey in cinema, starting his career making low-budget films in New York, becoming a mainstream Hollywood screenwriter with such films as Dawn of the Dead and Scooby-Doo, and then becoming a cult film director of critically-acclaimed fare like the horror movie Slither and the deconstructionist superhero fable SUPER.
Most recently, Gunn has become one of the most sought-after directors in the world after writing and directing Guardians of the Galaxy, a critical and commercial success, currently the top grossing film of 2014 in the US. Gunn lives in Los Angeles with his dog and his cat.
You can find him on Facebook at facebook.com/jgunn
John H. Lee
Film Director
profile
A member of the new generation of international East Asian directors, John H. Lee makes films that are imbued with top-notch cosmopolitan sensibilities. Born in Seoul, Lee moved to the U.S. at the age of 12. Upon graduating from New York University Film School, Lee made his feature debut with The Cut Runs Deep, a poetic independent film about Asian youth gangs in New York. In 2004, Lee directed his second feature, A Moment to Remember. After marking the highest grossing domestic film in the romance genre in Korea, the film was released in Japan and it has become the most successful Korean film ever in Japan, a record that still stands. His third feature, Sayonara Itsuka, was his first Japaneselanguage film with Japanese cast, based on the Japanese novel of the same title. For his forth opus, Lee took another surprise turn. 71/ Into the Fire, is a war film based on a true story about 71 student soldiers fighting to protect a school during the outset of the "forgotten" Korean War in 1950. Lee is currently in production in Shanghai, filming a Chineselanguage film titled "The Third Way of Love."
Robert Luketic
Film Director
profile
Robert Luketic made his feature film directorial debut in 2001 with the smash hit, Legally Blonde, which was nominated for two Golden Globes and starred Reese Witherspoon. Subsequently, Luketic has delivered an impressive string of "A-List" Hollywood features including the 2013 corporate thriller, Paranoia as well as the 2010 romantic thriller, Killers.
Previously, Luketic helmed the highly successful 2009 comedy, The Ugly Truth and the 2008 action/adventure drama 21, starring Kevin Spacey. Prior to that, Luketic directed the 2005 hit, Monster-in-Law and the 2004 romantic comedy Win a Date with Tad Hamilton! . Currently, Luketic is casting for his next film, Expendabelles, a high-octane, female driven, action/comedy spin-off of the successful Expendables franchise. Born in Sydney, Australia, Luketic studied at the prestigious Victorian College of Arts – School of Film and Television (VCA), where he wrote and directed the award-winning short film, Titsiana Booberini. An avid aviator, Luketic is certified to fly technologically advanced jet aircraft, continuing Hollywood's love affair with aviation.
Eric Khoo
Film Director
profile
Cultural Medallion recipient and award winning filmmaker Eric Khoo who helms Zhao Wei Films / Gorylah Pictures has been credited for reviving the Singaporean film industry and for putting Singapore onto the international film map since 1995. He was the first Singaporean to have his films invited to major film festivals such as Berlin, Venice and Cannes.
Khoo was awarded the Chevalier de l'Ordre des Arts et des Letters, from the French Cultural Minister and his feature, My Magic was nominated for the Cannes Palme d'Or in 2008. Khoo was profiled in Phaidon Books, Take 100 the future of Film – 100 New directors. The Pompidou Centre in Paris held an Eric Khoo film retrospective and he served as President of the Jury at The Locarno international film Festival in 2010. In 2011, he released his first animated feature, Tatsumi, which was invited to the 64th Cannes Film Festival and made its North American premiere at The Museum of Modern Art (MoMA). Khoo was invited to be President of the Jury at the Rotterdam International film festival and at The Hong Kong Asian Film awards in 2012. He is head of the Jury at Puchon International Fantastic Film Festival 2013. His latest film In The Room, produced by Nansun Shi, is to be released.
Debbie McWilliams
Casting Director
profile
Debbie McWilliams studied English and American Literature at Manchester University before arriving in London where she has lived for over 40 years. Debbie is currently casting the latest in the James Bond series, No. 24. It is her 13th Bond film to date. Debbie started out in the theatre in London in the early 70s but quickly realised that film was where she wanted to be. Having served a four year apprenticeship with Mary Selway, her first solo film was Superman 2. She has cast over 50 films, 20 TV series and still enjoys casting for the theatre. She has worked with amongst others, Ron Howard, John Landis, Richard Lester, Stephen Frears, Derek Jarman, Kenneth Branagh, Roger Donaldson and most recently with Sam Mendes on Skyfall. Some of the most memorable films are The Bounty, Henry V, My Beatutiful Laundrette, Carravaggio, American Werewolf in London.
In her quest for new and interesting talent, Debbie has travelled all over the world and is the Chairman of the International Casting Directors Network, a member of the Casting Directors Guild of UK and has recently been selected to join the Academy of Motion Pictures, one of the first UK casting directors to be honoured in this way.
Hiroshi Shinagawa
Film Director / Comedian
profile
Born in Tokyo in 1972. He was a student of the inaugural class at Tokyo NSC (New Star Creation). In 1995 he formed a duo, Shinagawashoji, with his classmate Tomoharu Shoji. The duo became popular for their quick and classic comedy act and sketches with good storylines. In 2006, a novel about his experiences, "Drop", was published, which was adapted to manga in the following year. In 2009, he directed a film Drop, and he was highly regarded for his skills although this was the first feature film he directed. His second full-length original novel, "Manzai Gang" was published in the same year, and in 2011, he directed its film adaptation. The result was an exhilarating adolescent movie, which became another blockbuster following his first film. In 2013, he wrote the screenplay and directed One Third, based on the novel by Hanta Kinoshita, which was released in April 2014. Z Island (working title), for which he wrote the screenplay and directed, in commemoration of Sho Aikawa's 30th anniversary in the entertainment industry, was completed in June. It was filmed all on location on Sado Island, Niigata prefecture. Scheduled for theatrical release in 2015.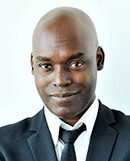 Cameron Bailey
Toronto International Film Festival, Artistic Director
profile
Cameron Bailey is the Artistic Director of the Toronto International Film Festival. He is responsible for the overall vision and execution of Festival programming, as well as maintaining relationships with the Canadian and international film industries.
Jacob Wong
Curator, Hong Kong International Film Festival
profile
Jacob Wong is Curator of the Hong Kong International Film Festival, and is Director of the Hong Kong Asia Film Financing Forum which had supported the projects of Brillante Mendoza, Bong Jungho, Tsai Ming Liang and Kiyoshi Kurosawa. He is also Delegate for Asia for the Berlin International Film Festival.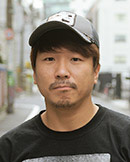 Ikjune Yang
Film Director/Actor
profile
Ikjune Yang has appeared in many Korean films as an actor, and directed and starred in his first feature Breathless in 2009. The film won the Tiger Award at Rotterdam, followed by more than 40 awards around the world. It was also highly acclaimed in Japan, securing many awards at film festivals, and marked an extraordinary achievement for an independent film.

Tadao Sato
President of the Japan Institute of the Moving Image / Film Critic
profile
Born in Niigata prefecture in 1930. He is a leading film critic in Japan and pioneer in the research of Asian films.
He has published over 100 books since his first, "Nihon no Eiga" (Japanese cinema / 1956). He has won the Purple Ribbon Medal and many other awards.
Hiroyasu Ando
President, The Japan Foundation
profile
Hiroyasu Ando entered the Ministry of Foreign Affairs of Japan in 1970. He served Prime Minister Hashimoto as the Private Secretary. He also served three Prime Ministers as the Assistant Chief Cabinet Secretary. He was appointed as the Ambassador to Italy in 2008. Since 2011, he has been the President of the Japan Foundation.

Tony Rayns
Filmmaker / Film Critic / Festival Programmer
profile
Tony Rayns is a London-based filmmaker, critic and curator with a special interest in the cinemas of East Asia. He has programmed for the Vancouver and London Film Festival, and has worked with Busan and Rotterdam. He has written books on Chinese, Japanese and Korean cinema. His own films include New Chinese Cinema and The Jang Sun-Woo Variations. He was awarded the Kawakita Prize in 2004.
Christian Jeune
Festival de Cannes / Deputy General Delegate
profile
Christian Jeune has been with the Cannes Film Festival for more than 20 years and is in charge of the Official Selection. He has served on many juries: Cinemanila, Pusan, Dubai, Bangkok, Mumbai and Hong Kong.
Kazuyoshi Kumakiri
Film Director
profile
Kazuyoshi Kumakiri's debut work, Kichiku dai enkai (1997), was invited to the Panorama Section at Berlin, and won the Grand Prix at Taormina. His works have successively been selected for many film festivals. He is one of the directors in the spotlight both in Japan and abroad. His recent works include Sketches of Kaitan City and The End of Summer. His latest work, My Man (2014) won the Grand Prix at Moscow.