2014.10.11
[Event Information]
TIFF to select Seven Film Directors in Japan Special Program: "Seven Samurai" on October 26 (Sun) Free Lottery Tickets will be available from October 11
Tokyo International Film Festival (TIFF) is happy to announce that Seven Directors in Japan are selected to aim at promoting excellence of Japanese film to the world. Works of those seven directors have been highly appreciated among international audience and won various awards at world leading film festivals.
Special Program "Seven Samurai" screening and special talk event will be held on October 26 (Sun) to commemorate the selection.


Outline of the event
Title: Special Program: "Seven Samurai"
Date and time: October 26 (Sun) 15:00-19:00, Doors open: 14:30
Venue: Tower Hall, Academy Hills, Roppongi Hills 49F
Anticipated Guest: Keishi Otomo, Takashi Yamazaki to represent the members of "Seven Directors"
*Free lottery tickets for this event will be available from October 11 on ticket board via TIFF official website.
Eiichiro Hasumi
Takashi Miike
Tetsuya Nakashima
Keishi Otomo
Lee Sangil
Takashi Yamazaki
Daihachi Yoshida


Seven Samurai
Winner of the 1954 Venice Film Festival's Silver Lion – "Seven Samurai" is widely acknowledged as one of Kurosawa's, and indeed Japan's and World cinema's, greatest films.

Direcor: Akira Kurosawa
Cast: Toshiro Mifune, Takashi Shimura, Yoshio Inaba, Seiji
Miyaguchi, Minoru Chiaki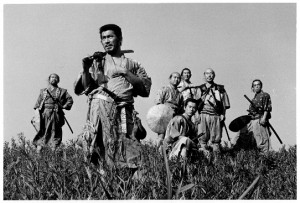 ©1954 TOHO

TIFF's Selection of Seven Directors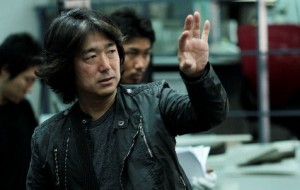 Eiichiro HASUMI
Major Works: "UMIZARU" series, "MOZU Season1: Night Cry of the Mozu / MOZU Season2: Phantom Wings", "DOUBLE FACE-Undercover Series, Impersonate police Series"
Born in Chiba in 1967. Belongs to movies department of ROBOT. Produced many TV series. Made a debut as a movie director in 2004 with "Umizaru". His third work "Test of Trust UMIZARU 2 (2006)"
was a No. 1 hit movie among Japanese live-action films in 2006. In 2013, he directed a drama "Double Face – Undercover Series, Impersonate police Series" under joint production of TBS and WOWOW and won the first prize among the TV Drama programs section of the Japan Commercial Broadcasters Association. In 2014, the same collaboration of TBS and WOWOW developed "MOZU Season1: Night Crying Mozu and Season 2: Wings of illusion". The Season 2 is broadcasted from October 16 through terrestrial broadcasting's first start by TBS. He is a talented director with the production skills that enable to develop emotional and powerful films.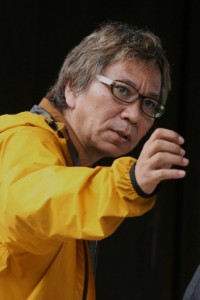 Takashi MIIKE
Major Works: "Shield of Straw", "Thirteen Assassins", "Lesson of Evil", "Song of the Mole Undercover REIJI"
Born in 1960 in Osaka, Miike graduated from film school in Yokohama. He apprenticed under directors Shohei Imamura and Hideo Onchi before making his directorial debut in 1991. Miike quickly became one of Japan's busiest film makers, directing over 80 works across all genres. His unmatched energy, skill and in some cases boundary-pushing explicitness in adapting the various source material behind his films became his signature. In recent years his work has gained a high international profile, with "Thirteen Assassins" screening as world premiere in Venice in 2010 and "Hara-Kiri: Death of a Samurai" as the first 3D film to compete in 2011 and "Shield of Straw" 2013 for the Palme d'Or in Cannes. His latest film "As the Gods Will" is presented at Rome International Film Festival in this October as world premiere before screening in Japan in November.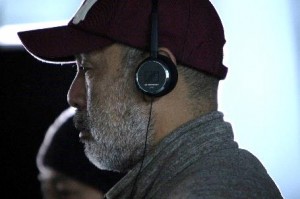 Tetsuya NAKASHIMA
Major Works: "The World of Kanako", "Confessions", "Kamikaze Girls"
Tetsuya Nakashima is the director of the highly acclaimed "Kamikaze Girls" (2004), "Memories of Matsuko" (2006), and "Paco and the Magical Book" (2008). In 2010, his "Confessions" won Best Picture at the 34th Japan Academy Awards, and made the final shortlist for Best Foreign Language Film at the 83rd Academy Awards ®. With each new film, Nakashima continues to explore and reinvent different genres, filtering his unique vision through his powerful and overwhelming visual sense and deep feeling for essential humanity. He has created a remarkable body of work, a series of no-holds-barred entertainments, constantly pushing back creative boundaries with a dizzying mélange of violence, pop and deliriously heightened style.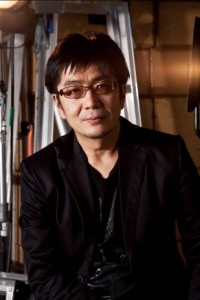 Keishi OTOMO
Major Works: Three stories of "Rurouni Kenshin", "THE VULTURE", "PLATINUM DATA"
Keishi Otomo, born in 1966, graduated from Keio University and then joined Japan Broadcasting Corporation (NHK) in 1990. Belonged to the Drama Production Division, Otomo got a chance to learn about script writing and direction for two years in LA. After returned to Japan, he directed TV dramas, including "THE VULTURE" ,"Mr. Jiro Shirasu", and "Ryomaden", that were highly evaluated and won various awards from national and international competitions. He left NHK in April 2011 to open his own production office. His major films include "THE VULTURE" (2009), "Rurouni Kenshin" (2012), "PLATINUM DATA" (2013). His latest film "Rurouni Kenshin: Kyoto Inferno/ The Legend Ends" (2014) is screening in Japan and other countries recorded No.1 hit among live-action film in Japan. The popularity has been expanding to the world from the Asia region.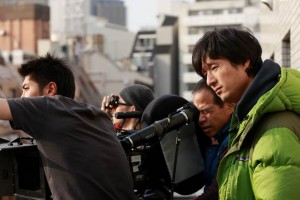 Lee Sangil
Major Works: "UNFORGIVEN", "HULA GIRLS", "VILLAIN"
Born in Niigata in 1974. Film director and screenplay writer. Lee makes his directorial debut in "CHONG" (1999), a film he directed as his graduation project at the Institute. The film won the Grand Prix Prize, along with 4 other awards at the Pia Film Festival, which is a gateway to young artists who dream of becoming a professional film director. He directed "69-sixty nine-" in 2004 and "Scrap Heaven" in 2005. Lee's name became widely known to the public after landing on his 5th film "HULA GIRLS" (2006), based on the real-life event of how a group of enthusiastic girls take
on hula dancing to save their small mining village. The film won countless awards including Best Film at the Japan Academy Awards, and was also chosen as the candidate for the 79th US Academy Awards Foreign Film section. In 2010, he directed "VILLAIN" (2010) and this film was also highly acclaimed, winning awards including Best Actress at the Montreal International Film Festival. In 2013 he directed "Unforgiven" that was directed and starred by Clint Eastwood with original setting but use Japanese location.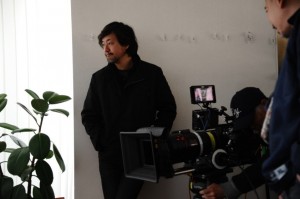 Takashi YAMAZAKI
Major Works: "Always – Sunset on 3rd Street" series, "Space Battleship Yamato", "The Eternal Zero"
Since launching his career with back-to-back sci-fi hits "Juvenile" (2000) and "Returner" (2002), writer-director Takashi Yamazaki has emerged as one of Japan's most talented and original (and bankable) filmmakers. Subsequent offerings, such as the heartwarming "Always – Sunset on 3rd Street", which set box-office records and swept the Japanese Academy Awards, and space-actioner "Space Battleship Yamato" (2010) continued to showcase Yamazaki's unique talent for combining
emotional drama with spectacular visuals. His latest, WWII-epic "The Eternal Zero" took in $87 million domestically, making it Japan's highest-grossing live-action feature of 2013 and its sixth biggest earner of all time, further cementing Yamazaki's position. His latest film "PARASYTE" to be released on November 29, 2014 in Japan has been selected as the closing film at the 27th Tokyo International Film Festival.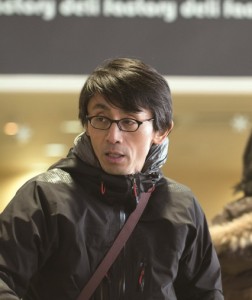 Daihachi YOSHIDA
Major Works: "Pale Moon", "The Kirishima Thing", "Funuke Show Some Love, You Losers!"
Yoshida has done hundreds of commercials and won numerous awards for these commercial works in Cannes, New York, etc. His feature directorial debut in 2007 "Funuke Show Some Love, You Losers!" was presented in the 46th International Critics' Week at Cannes. In 2012, "The Kirishima Thing" has won critical acclaim and won him numerous awards including the Japanese Academy Awards. His latest film "Pale Moon" to be released on November 15, 2014 in Japan has been selected
as an only Japanese film for the 27th Tokyo International Film Festival's Competition section.