2014.08.26
[Updates]
Collaboration with Other Events
With the aim of further development, the Tokyo International Film Festival will introduce itself to the world through the collaboration with events in various fields such as films, TV dramas, and design.

Tokyo Drama Award 2014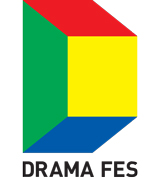 The award ceremony of the Tokyo Drama Award, where people, as Japanese, select the attractive TV dramas that they want to introduce to the world, is held in cooperation with the Tokyo International Film Festival.

World Cosplay Summit in Tokyo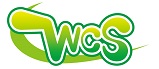 Cosplayers from 22 countries and areas gather from around the world and participate in the Tokyo International Film Festival for the first time. They warm up the film festival with their top cosplay performance.

ABLE & Partners TOKYO DESIGNERS WEEK



The premium films that are presented at the Tokyo International Film Festival will be screened at the venue of TOKYO DESIGNERS WEEK. The titles of the films will be announced later.

MPA Seminar


During the festival, the Tokyo International Film Festival invites famous film people to the seminars and special screenings in collaboration with the Motion Picture Association (MPA) again this year. (Contents are to be determined.)

PIA FILM FESTIVAL


This year, the Tokyo International Film Festival will strengthen the cooperation with the PIA FILM FESTIVAL, the gateway to the success of young films makers. 5 films will be screened in addition to the showing of the grand-prize-winning film of PFF 2014.

The 4th Japan Student Film Festival
Grand-prize-winning films of the three student film festivals in Japan, the Tokyo Student Film Festival, the TOHO Cinemas Student Film Festival, and the Kyoto International Student Film & Video Festival gather here. The cutting edge of the student films in Japan will be introduced.

Kinder Film Festival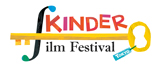 The four grand-prize-winning films of the Kinder Film Festival will be screened at Minato Screening, which has a good reputation every year for the programs enjoyed by families of all ages.

Symposium on Filming
Symposium on Filming, which had a very good reputation last year, is held again this year in collaboration with the Japanese Society of Cinematographers and the Motion Picture and Television Engineering Society of Japan, Inc. We will invite a world-class cinematographer as a lecture and introduce the new possibilities of the technology.

* Information on other events will be announced at the Press Conference on September 30.

Cooperation with the Film Festivals Overseas: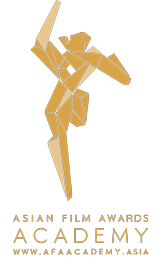 The Asian Film Awards Academy The Tokyo, Hong Kong, and Busan International Film Festivals, the three long established and major film festivals in Asia, have established the AFAA in February 2014. It is a new organization of "Asian Film Awards (AFA)": The Academy Awards for the entire Asian region.
AFA celebrates the outstanding films and filmmakers of Asia and encourages the new generation of Asian film makers. "The 8th Asian Film Awards (AFA)": The ceremony was held in March in Macau, under the new organization.